NJVHMA Alert and Recall Postings
Dec 14, 2017 Paste
Dog food recalled for Salmonella; pet owners also at risk; Click here for full article. Darwin's Natural Pet Products has recalled specific production lots of its Natural Selections brand Meals for Dogs after laboratory testing detected Salmonella in samples of the products.
Posted May13, 2016
Sugar-Free Gum Can Be Deadly for Dogs
Keep all products containing the sweetener xylitol out of your pooch's reach, FDA warns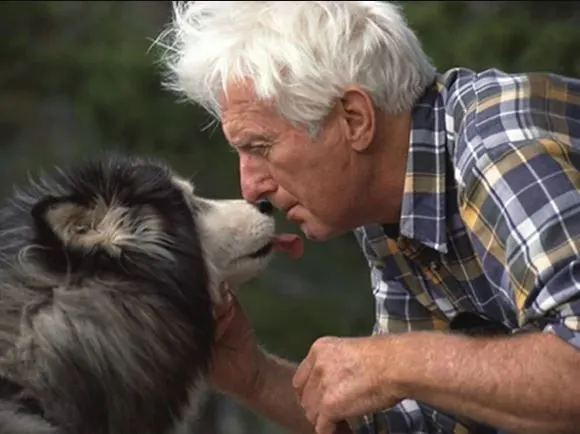 FRIDAY, May 13, 2016 (HealthDay News) -- Here's an alert for all dog lovers: Sugarless chewing gum isn't good for your pooch. In fact, it could be deadly.
Xylitol, the substance that gives sugar-free gum its sweetness, is dangerous to dogs, the U.S. Food and Drug Administration warns. The FDA has received multiple reports in recent years of dogs being poisoned by xylitol, which is used in various consumer products, such as sugar-free candy, breath mints, baked goods, chewable vitamins, mouthwash and toothpaste.
"If you're concerned about your dog eating a food or product with xylitol in it, check the label of ingredients," Martine Hartogensis, an FDA veterinarian, said in a statement from the agency. "If it does, indeed, say that it contains xylitol, make sure your pet can't get to it."
Xylitol isn't dangerous to people, but dogs process it differently than humans. They absorb it quickly, and it can spike their insulin levels, causing dangerously low blood sugar. This can be life-threatening if it's not treated, Hartogensis said.
Take your dog to the vet or emergency animal hospital immediately if you suspect xylitol poisoning, she said. A dog may vomit and suffer from similar symptoms to those of an adult with low blood sugar such as lethargy, weakness, lack of coordination, staggering and seizures. Monitoring could be necessary because symptoms may not appear for as long as 24 hours.
To avoid xylitol exposure, keep human toothpaste, sugar-free gum and any other xylitol-containing product away from your dog. Don't use human toothpaste on dogs, the FDA says.
Also, be aware that nut butters can include xylitol. If you give your dog nut butter as a treat or as a way to get your dog to take pills, check the label first to make sure it doesn't contain xylitol.
And what about cats? According to the FDA, they aren't fans of sweets, so xylitol doesn't seem to be a major threat for them.
More information
For more about xylitol and similar sweeteners, visit the U.S. Food and Drug Administration.
SOURCE: U.S. Food and Drug Administration, news release, May 12, 2016
Last Updated:
Copyright © 2016 HealthDay. All rights reserved.
Posted Aug 11, 2015
Northwest Farm Food Cooperative Voluntarily Recalls Frozen Raw Cat Food Due To Possible Salmonella Contamination.
Contact:
Consumer:
(360) 757-4225
FOR IMMEDIATE RELEASE — August 10, 2015 — Burlington, WA — Northwest Farm Food Cooperative of Burlington, WA, is voluntarily recalling frozen raw Cat Food with the code Jul12015B due to their potential to be contaminated with Salmonella. More info click here.
Posted July 8,2015
Attention: NJ Annual Generator Report for Medical Waste
Hello members,
It's that time of the year where we all have to fill out those reports for our medical waste disposal. Have you been wondering where it is and when it may show up. Well, we have the answer. The Dept of Environmental Protection has informed us that they are running a little behind in getting the reports out to hospitals. You should be seeing it in the mail by mid July. If by chance you don't have it by the end of the month call 609-633-9593 ask for Sarah Ali. She handles the mailing. She will make sure you get yours.
Posted July 6, 2015
Stella & Chewy's Voluntary U.S. Recall Notice
On Thursday, Stella & Chewy's was notified by the Maryland Department of Agriculture (MDA) that it issued a stop sale order on a single lot of Chewy's Chicken Freeze-Dried Dinner Patties for Dogs, 15 oz. bags (Lot # 111-15) because MDA detected Listeria monocytogenes in the product. There were no reported pet or human illnesses associated with this recall. Since learning this news, we have been working quickly to review the situation to find answers to the important questions on our customers' minds. As a precautionary measure, we are voluntarily recalling all products from Lot # 111-15 which are listed below. More info.
Posted June 22,2015
Chicken Sprinkles Dog Food Recalled for Salmonella
Chicken Sprinkles dog food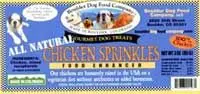 is being recalled for Salmonella. Consumers who have purchased this product should not use it.
The product, recalled by Boulder Dog Food Company, was sold in 3 oz packages with a "Best By" date of "05/04/16", a Lot Number of "998", and a UPC Code of 899883001231. It was sold in Colorado, Washington and Maryland.